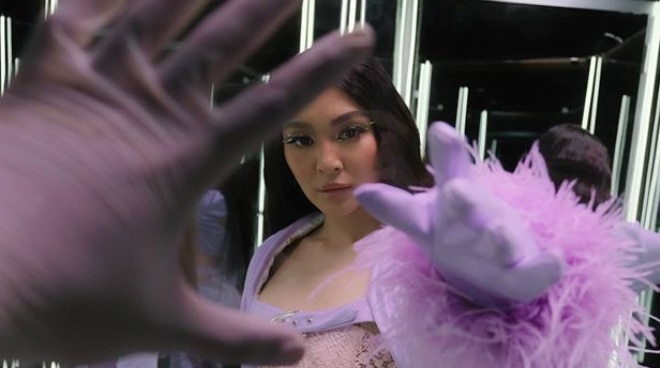 Nadine Lustre is celebrating her birthday on Saturday, October 31.
As she turns 27, she has this wish for her birthday.
"I really didn't think of anything, nothing really. I'm good where I am at, like I'm and happy and I'm contented. Siguro I wish that it would stay that way for a very long time. Like, I hope that my mind doesn't really change when it comes to that," she shared in an interview with Monster RX 93.1 on Friday, October 30.
She added that she is also elated about the release of her upcoming visual album "Wildest Dreams" and she wished that everyone enjoys it. The album will be released on her birthday.
READ: PUSH PINS: 12 photos that prove Nadine Lustre is still the sexiest female celebrity
"I'm just really excited for the days to come, for all the challenges that are going to come my way. I hope that everyone enjoys the album," she said.
The actress-singer remarked that she is dedicating the record to her fans.
"I know that not a lot of people will understand or appreciate and that's okay because you know like all my fans will love it anyway, mainly it's for them naman eh. The visual album is actually for them," she said.
Nadine added, "It's kind of like a treat to the fans kasi nga I haven't been on the TV or big screen for a while so 'yung visual album talaga we really made it for them and I hope that they enjoy it. I just want everyone to listen to the album and appreciate. I don't really care about what other people will say."